Scale Your Fulfillment with ShipBob
Logistics can be challenging. With nearly a decade under our belt, ShipBob is a trusted fulfillment partner that can help you navigate complexities, so you can focus on growing your business.
Our fulfillment experts will help you find a solution that suits your business needs. Reach out today!

We care about your privacy. Your information will not be shared.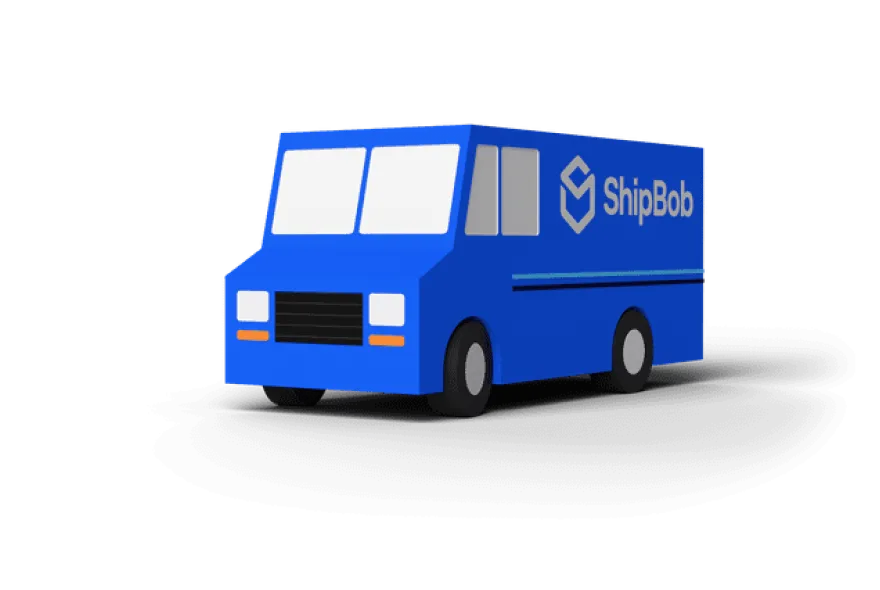 YOU'RE IN GOOD HANDS
Join 1,000s of companies who've partnered with ShipBob to power their order fulfillment.







Fulfill Your Way With ShipBob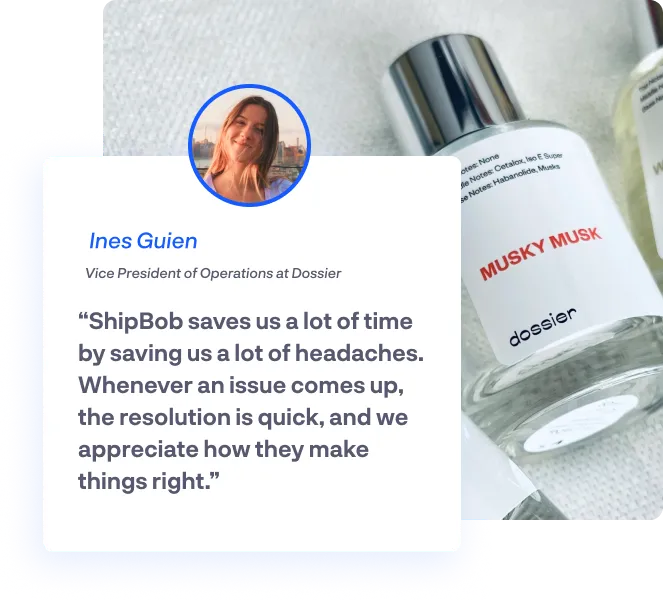 Outsource Fulfillment to ShipBob
Available in the US, the UK, Canada, Europe, and Australia
ShipBob will pick, pack, and ship your orders from any of our 50+ fulfillment centers across the globe.
When you let ShipBob handle fulfillment, you get:
Fast shipping and a data-driven distributed fulfillment network that scales with you

DTC and B2B fulfillment all under one roof

Best-in-class technology for real-time visibility and transparency

Customization capabilities for orders and packaging

Cross-border shipping and global presence

Reliable support from fulfillment experts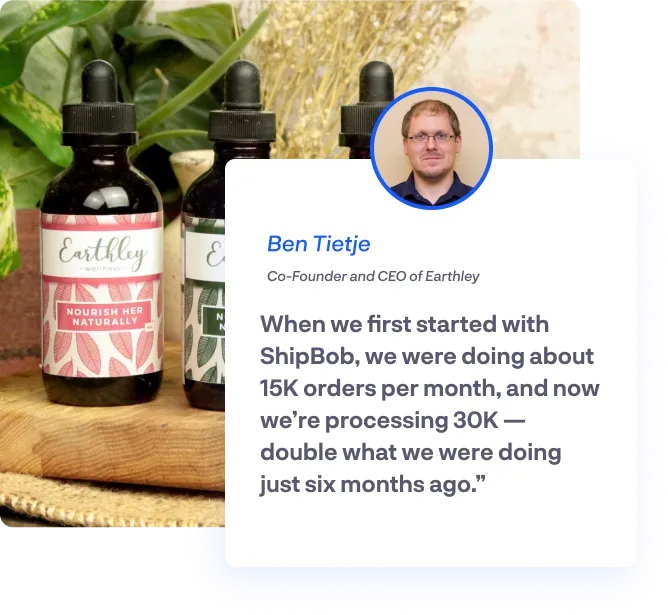 Keep Fulfillment In-House With ShipBob's WMS
Available for warehouses in the US
Implement ShipBob's proprietary warehouse management system (WMS) in your own facility — the same one that ShipBob built and uses in all of our global fulfillment centers.
With ShipBob's WMS you get:
Warehouse productivity and performance monitoring
Real-time inventory management and storage tracking
Order management and optimized picking routes for efficient retrieval
Transportation management for optimized shipping carrier routes
Advanced batch and cluster picking methods
Hands-on, white-glove implementation (on-site or virtually)
Dedicated account management and support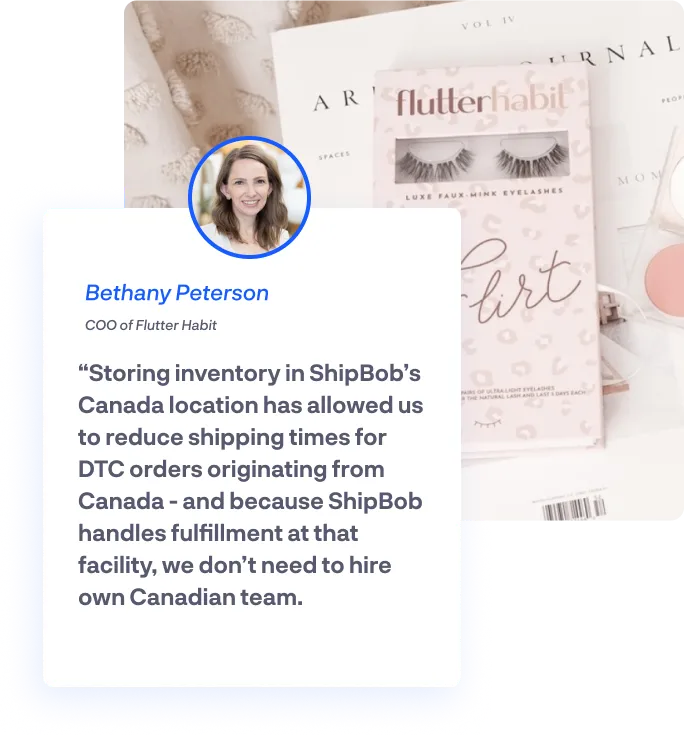 Expand Beyond Your Warehouse Into Other Countries
Available only for US-based merchants
Fulfill orders from your warehouse, and scale your business by tapping into ShipBob's global fulfillment centers.
Whether you outsource fulfillment to ShipBob, use our WMS, or take a hybrid approach and leverage both, you get:
Warehouse capacity across ShipBob's worldwide network in North America, Europe, and Australia
Real-time inventory management and storage tracking
One platform to manage all your inventory, sales channels, orders, and shipments
Inventory reporting and tools that help you avoid stockouts
Analytics that help you optimize delivery to reduce shipping costs and transit times
Unlimited integrations from ShipBob's App Store and access to our Developer API
Get Started with ShipBob
Speak with one of our team members about our fulfillment solutions today.
Request A Quote